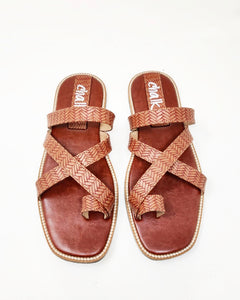 Say hello to Chalk Men's!
A marriage of Traditional Patterns and Classical Shapes - Zeus Sandals.
These tan woven faux leather sandals from Chalk Studio
Feature a cushioned footbed, branded in-sole and state-of-the-art Molded TPR sole
Our men's collection is currently made to order only. So each pair will take 14 days to be customized and shipped to you.
Shoe care: Wipe the shoes clean with a wet cloth and dry.